About us
TAILORED TO YOUR REQUIREMENTS, WE WILL MODIFY ACCORDING TO YOUR PREMISES AND MANUFACTURING PROCESS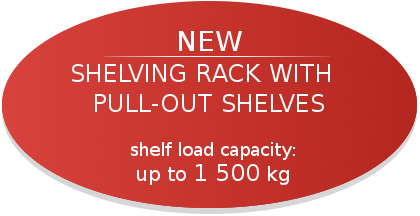 Overview of the production program:
History, present
HOFI engineering company, Ltd. develops and supplies complex technical equipment for storage and material handling. Our products are used in both the private and public sectors and their distinctive features are not only low cost but also quality workmanship and successful design.
The spectrum of our activities also includes innovative solutions adapted to all customer's requirements, including design, assembly and service activities.
We will prepare a free proposal technology